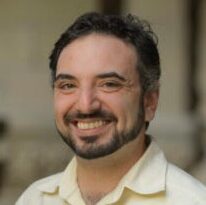 Gregory Falco
Assistant Professor
Gregory Falco is an assistant professor in the Department of Civil and Systems Engineering and in the Institute for Assured Autonomy (IAA), a joint Whiting School of Engineering and Johns Hopkins University Applied Physics Laboratory research institute. He is also a member of the Center for Systems Science and Engineering.
Falco is a cyber civil engineer who designs, builds, and investigates critical infrastructure's digital layer. For a decade, he has been at the forefront of smart city design, development, and deployment in industry and academia. His research uncovers the security, safety, and trust risks of AI-enabled mission systems. Falco invents and holds patents for security and resilience-enabling technology for terrestrial and space autonomous and control systems. He applies his research to the energy, space, public safety, transportation, and insurance sectors.
Prior to entering academia, Falco was an executive at Accenture, where he co-founded and led the Smart Cities division. He developed strategy and technology for utilities and city government clients such as Chicago, Dubai, and Singapore to improve environmental sustainability and operational efficiency. Persistent gaps in industrial internet of things (IIoT) security for critical infrastructure in smart cities led him to pursue research in that space. He maintains close ties with industry partners and actively seeks private-sector collaboration to translate his research to practice.
Falco collaborates closely with major utilities, space organizations, and control system OEMs to improve their security and resilience to attacks and other disruptions. To address security concerns for control systems, he developed technology that secures IIoT from cyberattacks. For his pioneering work, in 2018 Falco was listed in Forbes' 30 Under 30 for Enterprise Technology. His research has also been used by NASA's Jet Propulsion Laboratory, who sponsored his doctoral work, to help identify risks in their space mission systems.
His lab, the Autonomy Observatory, Workshop & Laboratory (OWL) within the Institute for Assured Autonomy, stress tests AI-enabled cyber-physical systems to evaluate their security and safety at the fringes of their operating parameters. By breaking these systems and enumerating their risks, his team identifies opportunities to improve their construction and logic. The laboratory functions as a miniature scale testbed environment for companies to evaluate their AI-enabled cyber-physical systems. The Autonomy OWL is highly interactive and demo-friendly. Once completed, it will feature systems ranging from model trains to drone–not to mention obstacles meant to derail, break, and confuse these devices.
Falco is a member of the Applied Physics Laboratory's QNI Asymmetric Operations group. There, he contributes to developing secure control systems for agencies across the United States federal government serving as a practical outlet for his research.
He is also an active member of the professional associations the American Institute of Aeronautics and Astronautics (AIAA) and the Institute of Electrical and Electronics Engineers (IEEE) where he publishes his research.
He has been a recipient of several fellowships including Harvard University's Science Technology and Public Policy Fellowship for his work on space system security; Lockheed Martin's Education Fellowship for his work in SCADA system security; and Columbia University's Collaboratory Fellowship for his interdisciplinary teaching in public policy and machine learning.
Falco holds appointments as a postdoctoral scholar at Stanford University's Freeman Spogli Institute, a cyber research fellow at Harvard University's Belfer Center for Science and International Affairs and as a research affiliate at MIT's Computer Science and Artificial Intelligence Laboratory (CSAIL).
He earned his PhD from the Massachusetts Institute of Technology (MIT) in Cybersecurity, Urban Science and Infrastructure Management, his MS from Columbia University in Sustainability Management, and a BS from Cornell University in Hotel Administration. He completed his postdoctoral work at Stanford University's Freeman Spogli Institute and MIT's Computer Science and Artificial Intelligence Laboratory (CSAIL).